Tijuana Baja California December 19, 2022
By: Oscar Blue Ramirez
Tijuana.- Around 35 migrants crossed en masse through the Barranco near the entrance to Tijuana beaches. This type of crossing through blind areas in the border wall has been documented numerous times.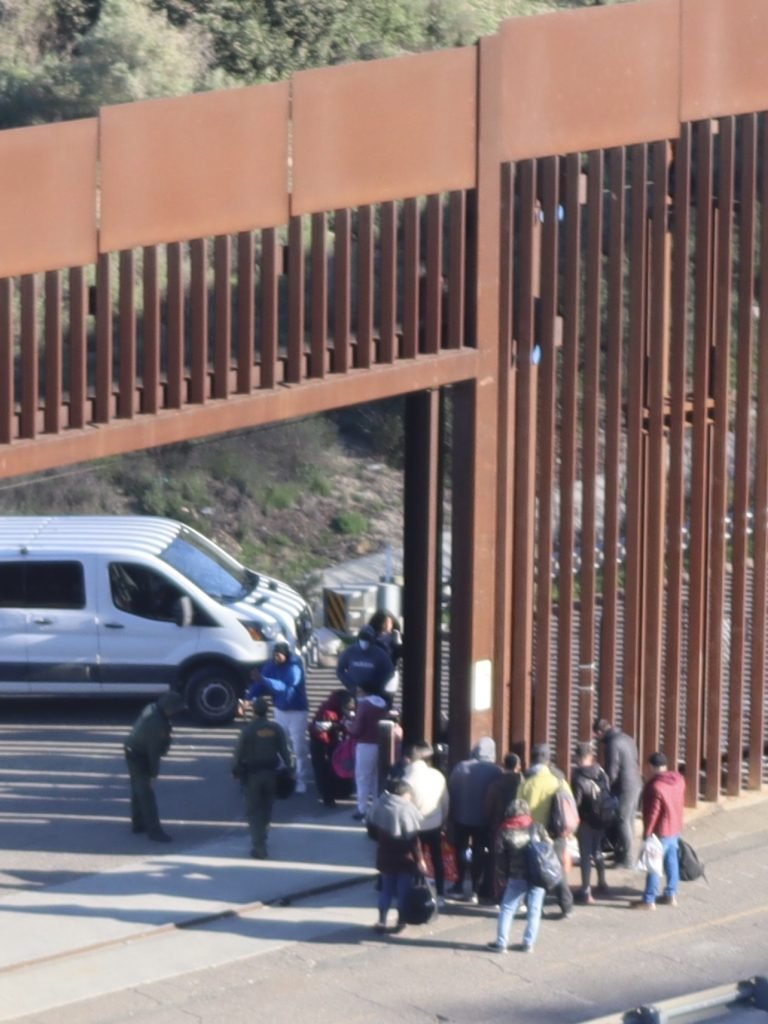 The migrants waited to be attended by the US authorities in order to be processed under the refugee requests and thus be taken to a care center for migrants.
Title 42 will be withdrawn on December 21 of this year. In the area of ​​El Paso, Texas, the border that adjoins Ciudad Juárez, a state of emergency has already been declared due to the enormous arrival of migrants daily between the numbers of 2,000 to 2,500.