March 31, 2022 Tijuana Baja California Mexico.
Del Rio Tx. -Migrants from the southern border of the city of Tapachula have paid up to 5,000 dollars for inspection points that are guarded by agents from different authorities of the Mexican government. The evidence shows that most of the migrants who are arriving in parts of Piedras Negras Coahuila and also in Ciudad Acuna have arrived with the document issued by the National Institute of Migration (INAMI) known as Multiple Migration Form (FMM) or in different cases also the Humanitarian Visa, many of them before surrendering to the US authorities throw the document in Mexican territory and some of them keep it.
Meykel Yoon, a migrant from Nigeria, tells us that he has seen cases where the Mexican authorities on the way to the northern border ask for amounts from 500 pesos to 5,000 dollars per migrant in order to reach the United States.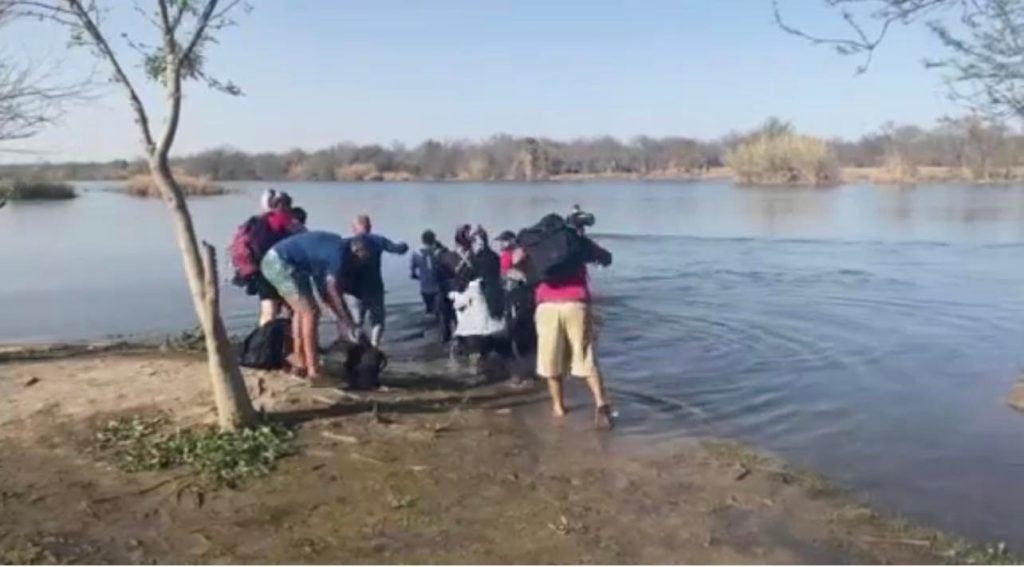 "It was very hard to get here, Tapachula is hell but our path was more difficult when trying to get to the north, many policemen ask us for money and take everything from us and they choose who passes and who doesn't, at times it scared us a lot" .
The influx of migrants on the northern border in the Del Rio Tx sector, has increased up to 300% in the months of February and March where the authorities of the American Union show that they have come to detain or have processed up to 1200 migrants daily, mostly many of them from the entity of Cuba and Venezuela.
The US authorities expect a large wave of migrants in the months of April and May this due to the fact that the US president Joe Biden will remove the policy "Title 42 Stay in Mexico".