March 30, 2022 Tijuana Baja California Mexico.
Tijuana. – The wave of migrants from Ukraine increased on the northern border just steps from the San Ysidro pedestrian port. Four days ago, Ukrainian families started a migrant camp at station 22 "Puerta Mexico" of the Tijuana Comprehensive Transportation System (SITT) to shelter from the rain and inclement weather.
Anastasiya Apolo singer-songwriter and artist from Ukraine who currently lives in the United States tells us about the current situation in Ukraine and the purpose of her arrival in the city of Tijuana.
"We are here to help, we do not belong to any non-profit organization, we only come to help our compatriots to translate their cases to the immigration agents of the United States and we are also upset that the US government promised to help us and now it is not acting according to the law, we are at war we need help".
The violence and attacks of the Russian army continue in Ukrainian territory regarding the catastrophic bombings in the cities of Ukraine, the singer-songwriter commented:
"Recently they threatened to bomb a theater where infants were, the Ukrainian army asked them for mercy in not doing it and Putin did not care and killed many infants, it is a lie what the news says that all his attacks are strategic, he has assassinated to children and that needs to stop."
The constant arrival at the Abelardo Rodriguez airport of migrants from Ukraine has increased considerably. Kenneth Towe, an American citizen of Ukrainian descent who has helped transport his compatriots from the airport to the international line, tells us:
"They are fleeing from the Russian invasion, I live in Sacramento, we are helping with our resources, so many have arrived that we do not even have time to go to the toilet, yesterday we transported around 400 and we believe that today we will reach 500 ".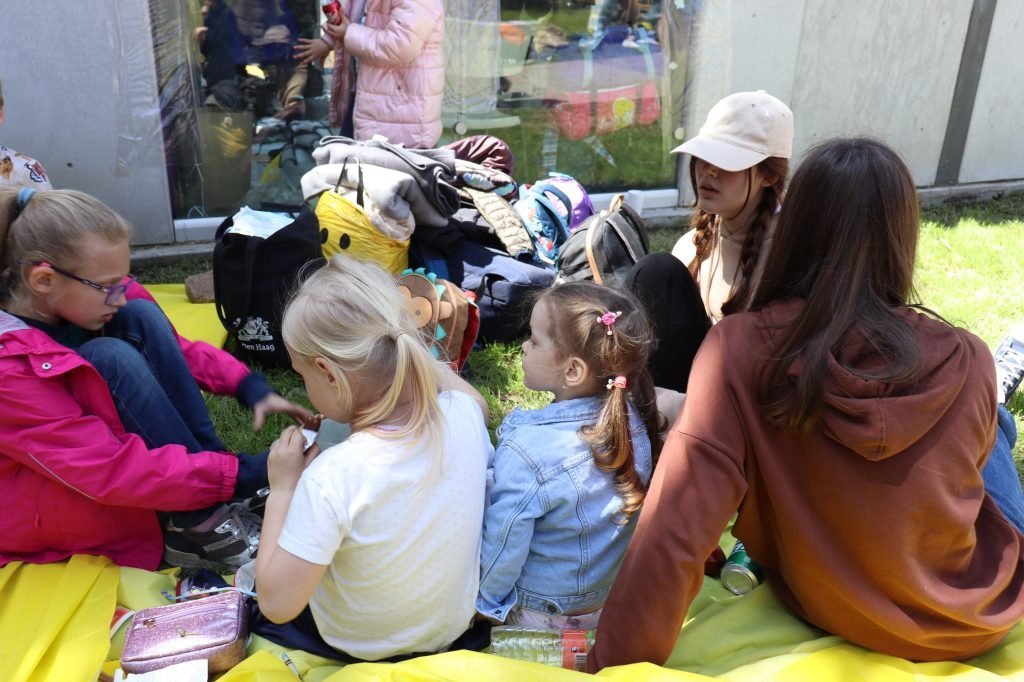 The armed conflict continues and hundreds of migrants from Ukraine will continue to arrive, according to non-profit organizations and different directors of local shelters in the city of Tijuana indicate that the perimeter steps from the pedestrian entrance to the United States will be extremely busy. in the following days.