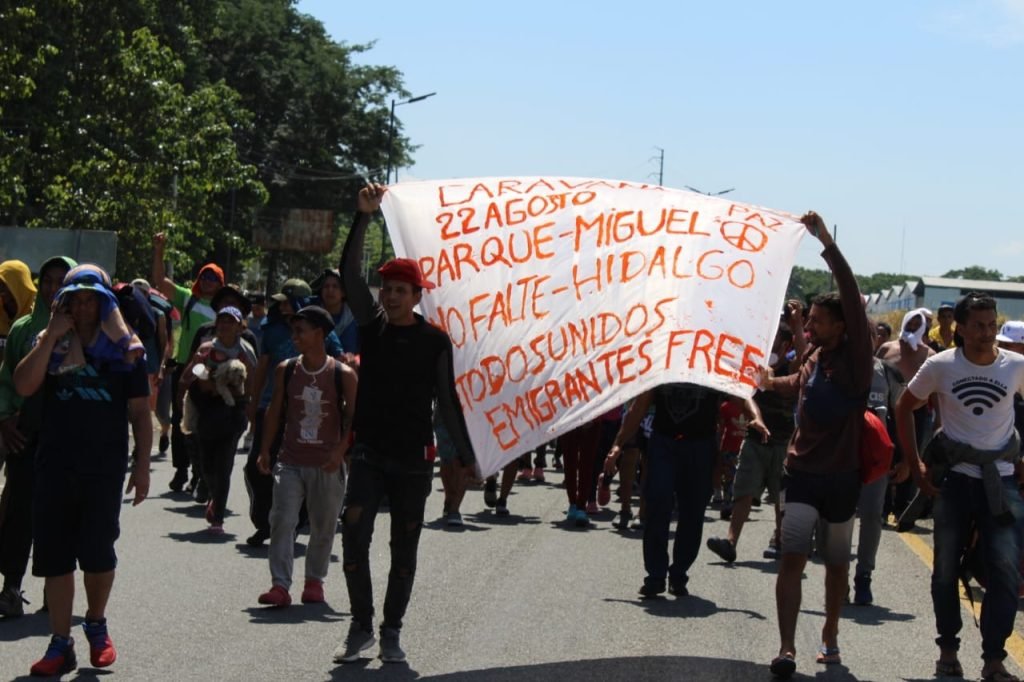 Monday, August 22, 2022
By: Oscar Blue Ramirez
Tapachula.- This morning the caravan number 17 leaves so far in the year 2022 from the southern gate of Mexico in the city of Tapachula. Again, around 500 migrants walk to the north of the state of Chiapas seeking to obtain the famous transit permit Multiple Migration Form (FMM).
In the past caravans so far this year, migrants have walked in some cases up to 100 km to be able to negotiate with the Mexican authorities to obtain said permit or in other cases they walk around 65 km to the north until they reach the immigration station in Huixtla. in Cerro Gordo, where they have been granted immigration permission.
The last caravan reached the municipality of Huixtla where the migrants blocked vehicular access for more than 28 hours causing numerous losses to the transport sector and in the end a negotiation was reached where their immigration status procedure was being granted in Tapanatepec Oaxaca.
In this caravan, around 500 migrants are estimated, which are from different entities of Central and South America and the objective is the same to try to reach North American lands in order to achieve the American dream.