Tijuana Baja Califronia 16 de Marzo 2022
Por Oscar Blue Ramirez.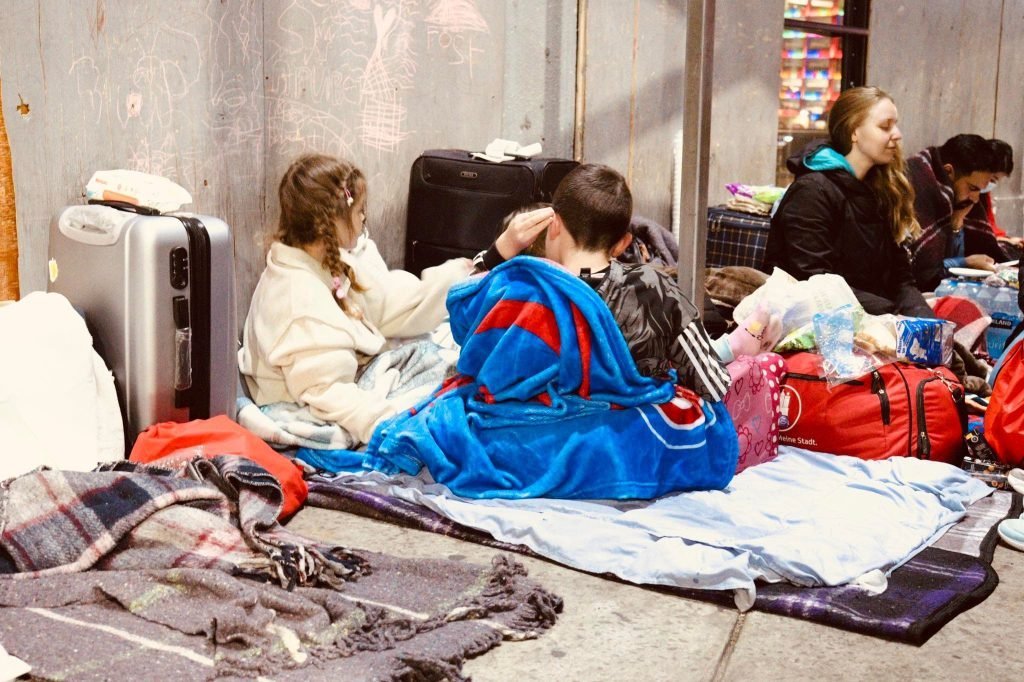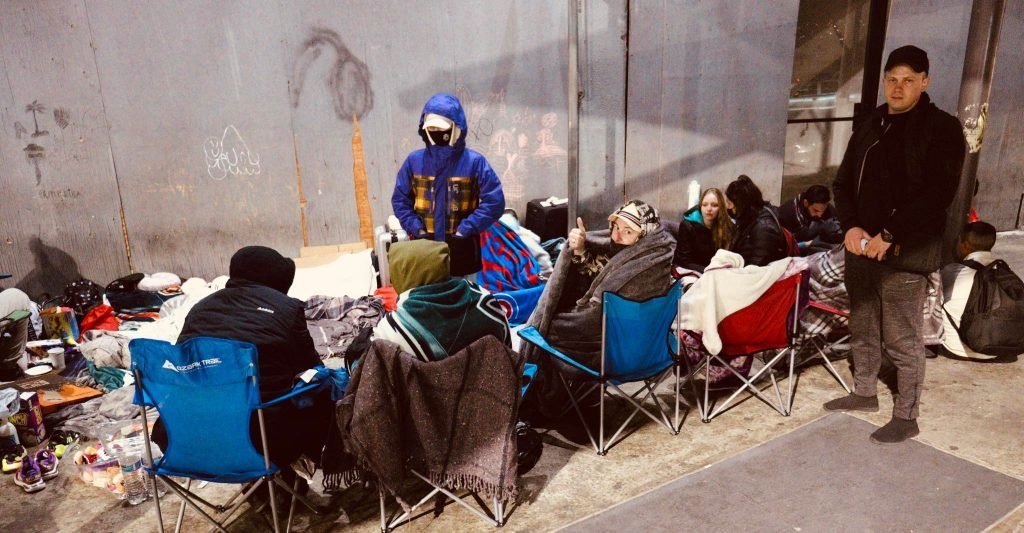 .-Around 30 migrants from the country of Russia sleep a few steps from the entrance to the United States better known as San Ysidro. Men, women, children and a pregnant woman await a response from the agents of the North American authorities. One of the migrants has been fleeing the war conflict that is currently continuing in his native Russia and he told us this: "We have been fleeing from the regime, we do not agree with the war. We traveled from Moscow to Istanbul, from there we went to Europe, and then we traveled to Cancún, from there we flew to Mexico City and took the last plane to Tijuana." Migrants from Ukraine have arrived for several days, immediately qualifying for the Temporary Protection Program (TPS) in accordance with the US authority. The Russian migrants have been waiting for a response from the US government for days to see if they qualify for the immediate process of access to the United States for temporary protection, regarding this the migrant told us: "Today we saw three migrants from Ukraine arrived and They gave them immediate access, we approached them and again we asked why not us, if we too are going through a war and we don't want to be in Russia right now, Ukraine is our sister country, they are our brothers and sisters, we shouldn't being at war we should be united". In the year 2021, more than 6,000 migrants from Russia have surrendered to the US authorities through different border ports, some in an irregular manner and others running through vehicular access. Regarding this, the migrant from Russia told us: "We are going to wait here, We know that it is a process that takes days, but we want to do things well. It would be very easy to do what many do by running and entering the vehicle port, but we do not want it that way. We want to achieve it legally, and if we have to wait we will wait". Different non-profit organizations (NGOs) from the United States and Mexico have approached to help with food, blankets and financial support. For now, they will wait for a response from the US government.