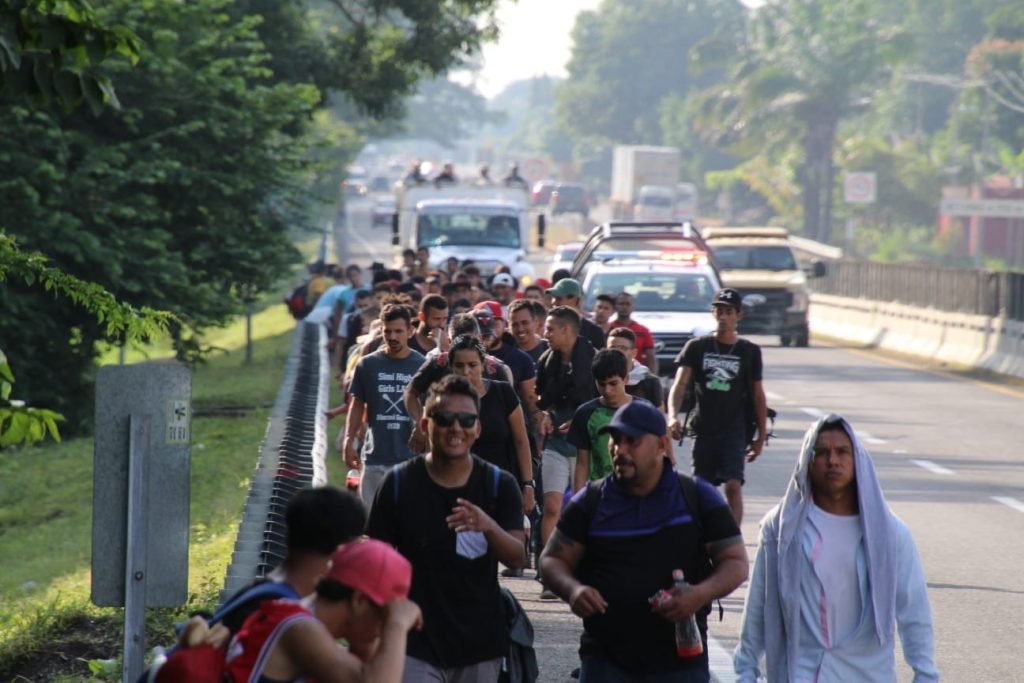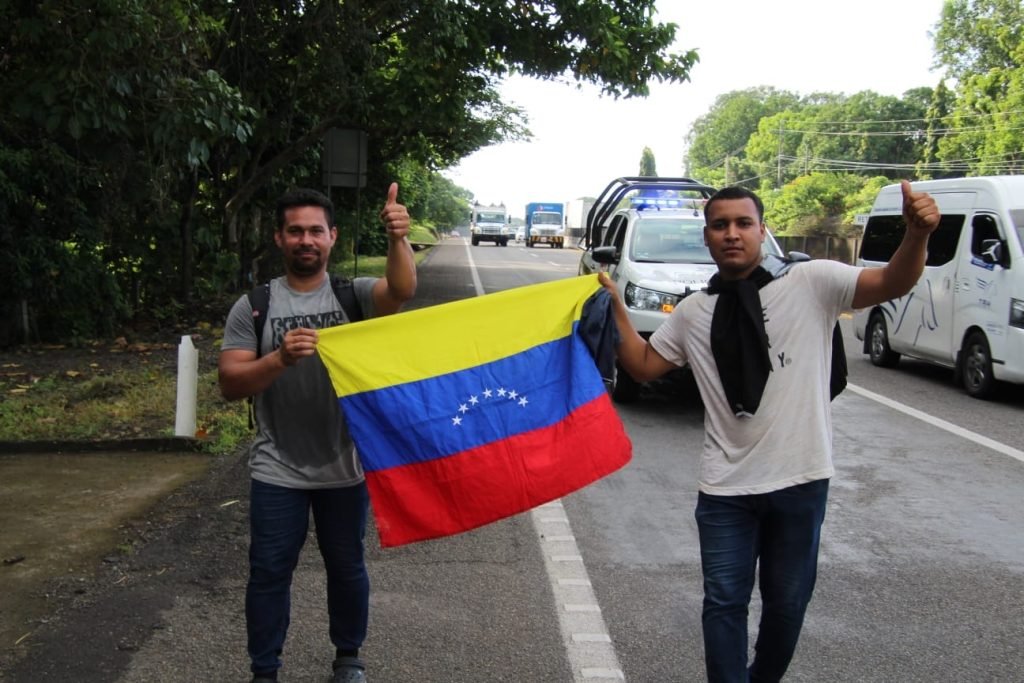 Tapachula Chiapas August 26, 2022
Tapachula.- There were two caravans from around 10 countries that have left in the last week of August which purpose is to look for temporary documents for transit in the country of Mexico.
The first caravan leaves last Friday at 5 in the morning. This group was around 400 migrants whose destination would be Tapanatepec, Oaxaca.
In this first contingent there were around 100 Ecuadorians, people from Venezuela, Arabs, people from Nicaragua, Chinese, Dominicans and Honduras.
The second contingent left last Wednesday from the south gate of Tapachula where they continued their journey through the municipality of Mapastepec located about 90 kilometers from the south gate. In this caravan there were about 400 migrants who have sought to be treated at the facilities of the municipality of Huixtla, 65km from Tapachula, where the Mexican authorities did not grant them the famous Multiple Migratory Form (FMM) and have also decided to walk to Tapanatepéc, Oaxaca, where they will be taken care of.